Ink in the Wheels: Stories To Make Love Roll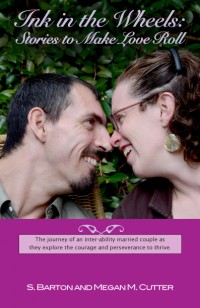 Ink in the Wheels: Stories to Make Love Roll shares the many lessons about inter-ability marriage that are vital in the discussion of independence for those with disabilities with themes that include our own story, family dynamics, intimacy, finances and work, and losing faith in each other and ourselves- and finding it again.
Check out our new website here:
http://www.inkinthewheels.com
You can always read about our personal adventures on our personal Love Rolls On blog here!
You can watch our book trailer here!