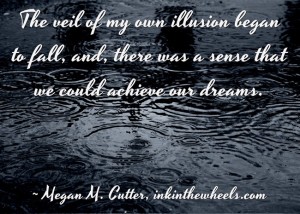 My introduction to the Coaching Training Institute (CTI) came through my own coach, where the discovery that some patterns I had held so tightly were affecting my personal relationships. It came in the story that I told myself, that I was never good enough.
My husband Barton was also introduced to the programs through CTI, and embarked on their training curriculum, in addition to serendipitous connections with CTI leaders, and breaking down barriers by introducing the concept of inclusive leadership. I am still profoundly impacted by the connections that were made as we collided with leaders at CTI.
How ironic it was then, that we drove down to Atlanta for Barton's CTI's Synergy seminar, attending a special session on creating intentions for the New Year that I was chosen for a weekend of Fundamentals Training. Excited this would be the first training offered in North Carolina, I was filled with joy.
It is rare that I have a weekend without Barton, and even more out of the ordinary that I attend training without my partner in crime. It's usually by the unified combination of the two of us that makes an impact.
So, a weekend without Barton was a big deal, and takes many logistics on both our parts to make happen. But I have been making some bold leaps independently, including a new position that has stretched me in ways I could not have expected, so it was fitting to take the time to reconnect with training that enhances those skills I need to move forward.
Throughout the weekend, I was most struck by the vulnerability and authenticity that each leader and participant brought and expressed during our time of training together.
As we gave each other permission to coach one another, we allowed ourselves and others the freedom to try new skills, fail brilliantly, recognize our strengths, stretch and tap into the deepest aspects of ourselves. We explored what happened when we try to fix someone else, why that doesn't work (holding onto our own agenda or outcome), how to listen to what is and isn't being said, and how to discover questions that reflect what the other person needs to make the connection for themselves.
Outside of the training, I stayed at a place about 10-minutes away, giving myself permission to rest, indulge in a dinner and a movie, and steep myself in silence. Arriving at the hotel, where we were training, a few minutes early, I savored in the time that was just for myself, something spouses/caregivers rarely give themselves.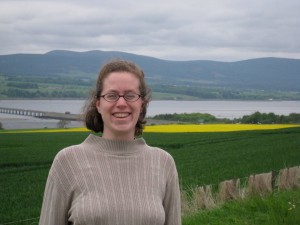 For me, the most profound moment of training came when I heard what others saw as my strengths and gave the time to stretch a strength that I did not recognize by coaching through that lens. The first piece, deeply listening to what others saw as my strengths hit me at my core. I have always denied myself of those positive aspects of myself, believing that who I am is not good enough. Allowing myself to recognize those aspects of myself gives a new opportunity to use them in service.
And the second piece, stretching a strength I did not recognize, pulled me out of my shell. So often I give Barton the recognition, without seeing it in myself. It is a profound moment to recognize the gifts and aspects of oneself autonomously from another. And even after the weekend of training, I am still looking at how to use these skills in new ways.
While I am moving from one-on-one coaching opportunities to working within a full time position, I looked at how these skills apply on a corporate and team level. This gave me the opportunity to reflect and integrate into my new role.
Related Articles: 
Perspectives: Building Inclusive Leadership Through Coaching
Transformation: How Badly Do You Want It?
Comments
comments