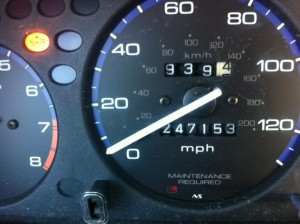 The timing couldn't be more detrimental, or more perfect. You've read about the week of our book launch, our car began to fall apart and how we've entered the National Mobility Awareness Month contest to win a new van!
A 9-week voting contest is a looong time, especially by social media standards. We know that after a while, all of our friends are going to be sick of hearing for our pleas to vote over FB and Twitter. One morning I was brainstorming, what could we do to show why we need a van and make it more fun? A wheelchair, a ramp, a car, and us. Hmmm.
Wild Wednesdays, Terrible Tuesdays- originally we were going to do just a few pictures a week, just to be cute. What's began as a silly doodle on a scratch piece of paper has turned into a hilarious photo op.
Now, I will say that before I met Barton, I never laughed. Not like I do now anyway. I was always so serious (and sometimes still can be). But, there's something contagious about Barton's smile. You can't help but crack a smile when you look at Barton, even on a bad day. And Barton's ability to jump wherever we need to go, full throddle, no holding back is something I am still learning. And so it is with this contest- we see it as a first step. And if it doesn't work, we'll move on. But what if?? What if it actually worked? And we could take our book on the road, and reach hundreds of other families by sharing our story.
And so we have found ourselves jumping into the middle of a wild & wacky ride. Won't you join us??
If you like what you see and it makes you smile, you can vote once a day & support us here! The highest contenders are receiving 500-800 votes (a day). So, feel free to forward on to the groups or social circles you are involved with!!
~Megan
Greatest Quote of the week: from Elizabeth Galecke
"Please vote for Barton Cutter- he is an amazing person-and they could really use this accessible vehicle- the day they went to Elizabeth's studio for their photo shoot(photo below), he drove in his wheelchair to the studio and then back to their home (in rush hour traffic and they are not close). There was a concern he might not have enough battery power to make it back home, but he did AND arrived home to Megan with wine and flowers that he stopped to purchase on the way back! So sweet!
It really makes us realize how much we take for granted every day.
An accessible vehicle that fits this chair would have made their day less stressful and make many, many days easier for him! I really hope he wins, if anyone deserves it, he does!!!!"
Comments
comments